Ecosmith Recyclers, Inc.: Clothing, Textile, and Shoe Recycling Made Easy!
Ecosmith Recyclers, Inc. is a sustainable, family owned and operated, for-profit clothing and shoe recycling business. Since 1991, they have proudly served New Hampshire and parts of Massachusetts, Vermont, and Maine.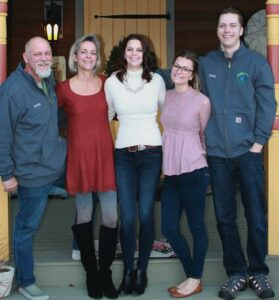 While running a local town's transfer station, Pete and Sue Shellenberger noticed a disheartening pattern of waste. Every day, they watched more and more quality clothing, textiles and shoes enter the waste stream.
Knowing that there were people all over the world who had a need for those items, they set out to find a solution. Then, in 1991, Ecosmith Recyclers, Inc. was founded.
Since then, they have removed more than 50 million pounds of shoes, clothing, and textiles from the waste stream. And in that time, they have given back over $1,000,000 to local non-profit groups, towns, and community organizations.

We feel it is important to "keep it local" by assisting other local businesses and non-profit groups to raise funds, employ local people, invest capital locally, and connect with local communities. While providing local support, we are able to supply much needed clothing and shoes to the less advantaged worldwide.

In addition to providing local and international support, we also believe in "keeping it green".

With the help of our partners, sponsors, and supporters… and a ton of hard work by our fantastic team… we are able to keep millions of pounds of shoes, clothing, and other household textiles out of the waste stream and in circulation every year.
Ecosmith Recyclers Beneficiary Program
As a way to give back to those who support them and their cause, Pete and Sue established the beneficiary program. For every pound of material collected, a donation is made to one of many local non-profit groups, community organizations, schools, towns, businesses, and more.
Every time a bag of clothing or shoes is placed into an Ecosmith Recyclers bin, quality material is kept out of the waste stream and in circulation. At the same time, support is provided for local small businesses and donations are made to local non-profit groups.
It's a win for everyone!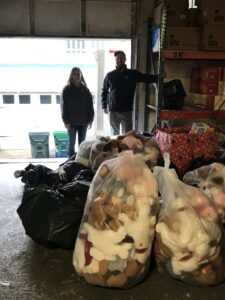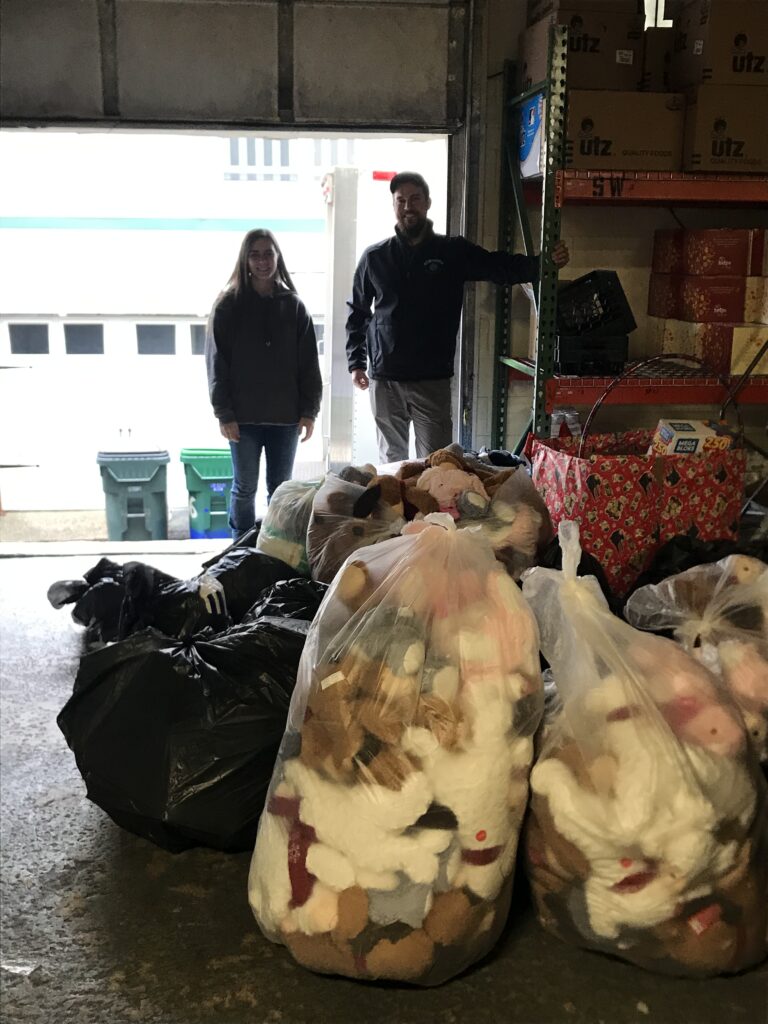 It is a cycle of giving back in which we are thankful to play a role. By committing a percentage of our profits to local communities and non-profit groups, we are able to give back to the people who make our mission a reality. Those groups dedicate time and energy to our children, families, less advantaged, and planet. In turn, we are able to contribute financially to those same causes while doing our part to keep New England clean and green.

Please join our family's effort to keep clothing, shoes, and household textiles out our local waste stream.
Ecosmith Recylers Scholarship Fund
Our success for nearly 30 years is due entirely to the generosity and thoughtful nature of local communities. Because of that, we are always looking for new ways to give back.
In 2014, we established the Ecosmith Recyclers Scholarship Fund. Every year, we are proud to award two $1,000 scholarships to Goffstown High graduates majoring in environmental studies or a related discipline. As of 2019, we are excited to award an additional $1,000 to New Boston Central School. That is then given out as two $500 scholarships for graduating seniors who attended NBCS.
We feel it is important to help these students achieve their goals. After sending three of our own children through college, we know that every bit helps.
Ecosmith's drop-off service makes it easy to donate clothing and shoes!
If you are in the area looking to donate, come by our shop at 11 Byam Road in New Boston. Whether you have a car filled with clothing and shoes or just a couple of bags, we would love to say hello.
Our team will happily unload your recycled textiles from your vehicle. You can then choose from our extensive list of local non-profit groups who will benefit from your donation!
Please call us at 603-647-1088 or email us at info@ecosmithrecyclers.com to schedule an appointment.
Get a closer look at how we work