Please contact Ecosmith Recyclers if you are interested in hosting a recycling receptacle at your New Hampshire or Massachusetts location. It's a great way to fundraise while helping the environment and people around the world!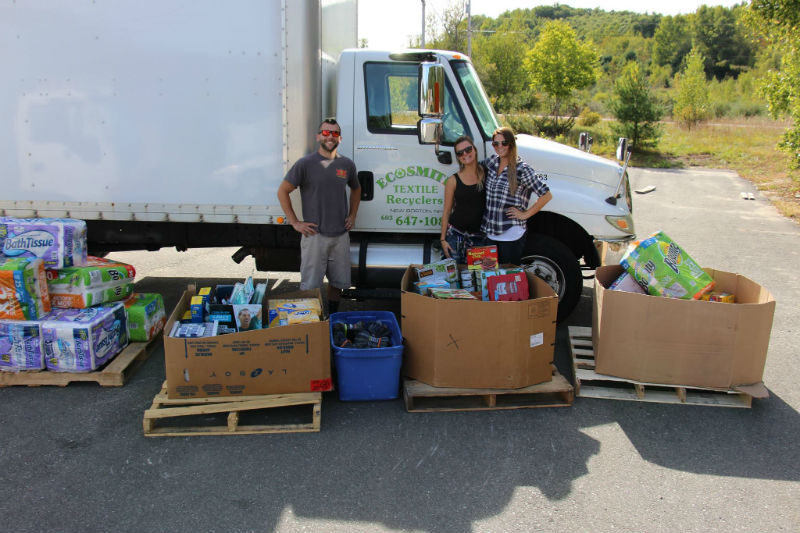 We are dedicated to the reuse of clothing and shoes collected locally by shipping them overseas to be re-worn. Items which cannot be re-worn will be re-purposed and recycled.
Recycling works!
Since 1991, Ecosmith Recyclers, Inc., a New Hampshire company that provides textile recycling services has kept over 45 million pounds of shoes, clothing and household textiles out of landfills, and in circulation, while giving back over three-quarters of a million dollars to local non-profit groups.
Contact Information:
Owner: Peter Shellenberger
Address: Ecosmith Recycling, Inc.
11 Byam Rd.
New Boston, New Hampshire 03070
Phone: 603-647-1088
Fax: 603-647-4850
Email: info@ecosmithrecyclers.com