Ecosmith Recyclers, Inc.
Proudly celebrating 30 years as your hometown textile and shoe recycling company.
Reuse - Repair - Recycle
Founded in 1991, Ecosmith Recyclers is a local, family-owned, for-profit company that collects new and used clothing, shoes, and household textiles. Over the course of 30 years of service, they have kept over 50 million pounds of quality goods out of landfills and in circulation, while giving back over $1,500,000 to local non-profit groups.
The Family Behind Ecosmith Recyclers

While running a local town's transfer station, Pete and Sue Shellenberger noticed a disheartening pattern of textile and shoe waste. Every day, they watched more and more quality items enter the waste stream. Knowing that there were people all over the world who had a need for those items, they set out to find a solution, and in 1991. Ecosmith Recyclers, Inc. was founded.
Looking to Donate?

If you have clothing and shoes taking up useful space in your closet, let us know! Whether you have a car full or just a few items, we can either direct you to your nearest bin or be made available at your convenience at our shop in New Boston, NH to gladly receive your donation. Feel free to reach out at any time and we will be in touch with all of your available options.
Fundraising with Ecosmith

When it comes to fundraising, there are myriad available options, but only a few that also leave a lasting impact socially and ecologically. At Ecosmith Recyclers, we work with you to organize clothing and shoe recycling programs that provide you with much needed funds. While at the same time keeping quality material out of the waste stream and in the hands of persons in need overseas.
Frequently Asked Questions

The textile recycling industry is new to a lot of people, and we get lots of questions. What sorts of textiles and shoe can I donate? How do I donate? Where does the donated material go? How does it get there? How much of it gets used? If any of these or something similar ever crossed your mind, allow us to help.
Live Bee or Die Farm & Apiary, New Boston, NH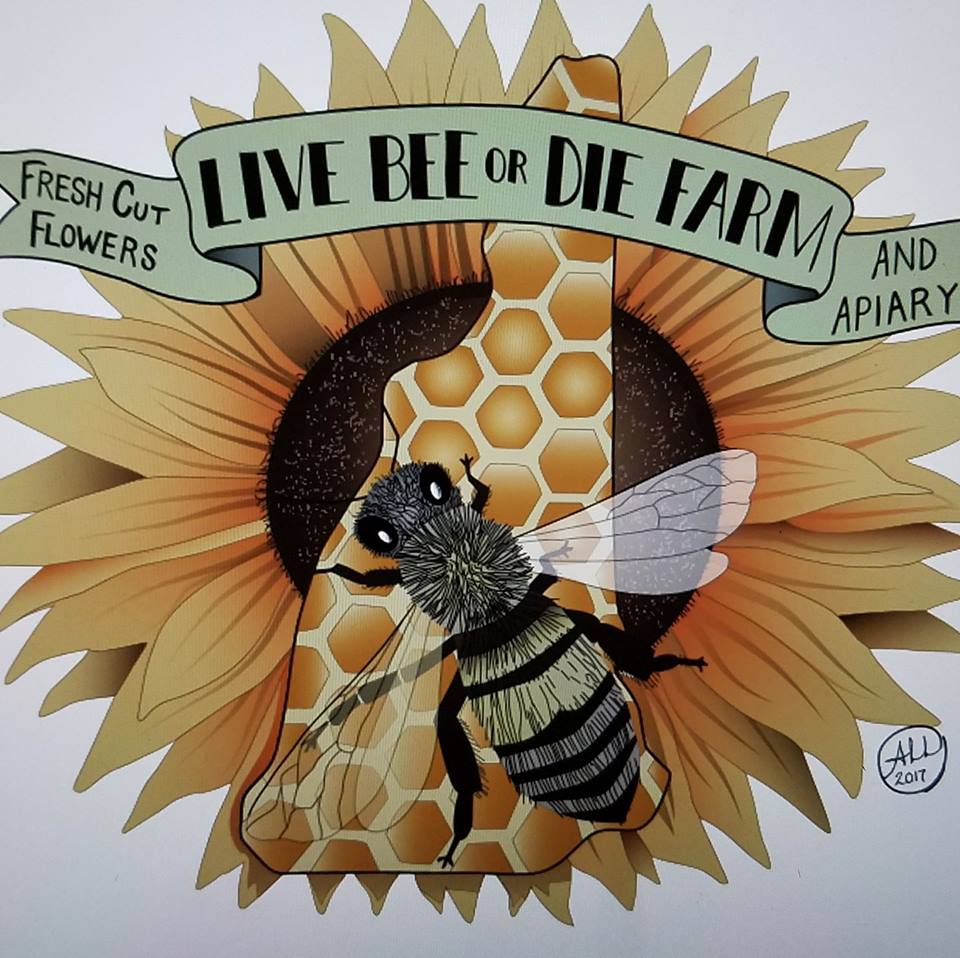 Founded in 2014 in New Boston, NH, Live Bee, or Die Farm and Apiary is a local small business that is owned and operated by Emily Shellenberger. Her farm and apiary specializes in sustainably grown cut flower arrangements and locally harvested honey.
During the growing season, you can find her beautiful and artistically arranged bouquets on her homemade flower cart located at 11 Byam Road in New Boston, along with a variety of pesticide-free produce. While you're there, check out her shop next door that hosts a variety of locally crafted wares.
Fresh cut flower arrangements, locally harvested honey, pesticide-free produce, New Boston, NH